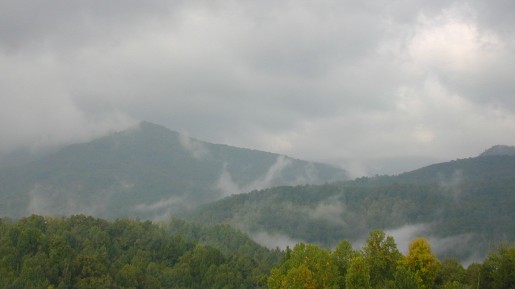 ON A STILL DAY

On a still day
on a gentle wind
among the hills
you may see wisps of clouds
or the spirit of a previous traveler.

On a still day
on soft earth
among the trees
you can hear your footsteps
and wonder at your path.

On a still day
in the dark quiet
of the forest
your thoughts can speak loudly.

And if your mind is open
and your heart between beats,
the trees may speak back.

........--robert george
........."Blindly Seeing"
.
.
In the Cherokee National Forest
of East Tennessee