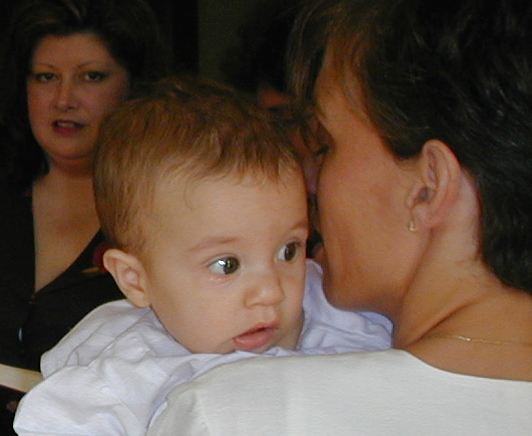 © William Green 2002.
Trust
_______________________________________

Tomorrow's World

Itís OK son. This will be over before you know it.

But Mom, I canít swim yet.
And, theyíre talking about putting water over my head.

Thatís OK Son. It will be alright.

Yeah. But Mom, Iím the one getting wet.

Donít worry Son, Iíll be right here with you.
And, Iíve got a towel.

I appreciate that Mom, but do you want to go first?
You know, lead the way.

I have Son. Iíve already done this.
Just trust me.

Well, OK Mom, Iíll have faith.
Houston , Texas
Elisha and mom discussing
his baptism.