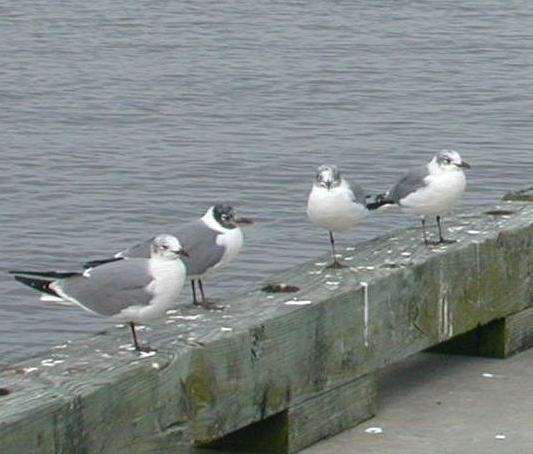 © William Green 2005
Of A Feather
_______________________________________

OK, so what car do you like?
I like the old Firebird.
I think the new Thunderbirdís pretty nice.
OK, whose Jazz do you want to hear?
Charlie Byrd, who else.
Works for me.
OK then, what about Rock and Roll?
The Birds, featherhead. This is too easy..
Alright, what do you want to watch on television?
Iíll Fly Away. Come on, make this interesting.
How about most interesting politician.
Well, how about Senator Robert Byrd.
Iíd disagree with you on that one. Iíd have to go with LBJ.
LBJ? Lyndon Baines Johnson? Heís not one of us??
No, but he was married to Lady Bird.
Oh OK, Iíll give you that one.
What about favorite Explorer?
Admiral Richard Byrd.
Who?
What do you mean, "Who?" Whereís your education. The guy used wings.
Alright. Alright. How about the best place to place a bet?
The Old Flamingo Casino.
Good one.
NO, no, not the skinny pink again.
Gee, you guys been hanging around with Brenda for too long.
How about the most out of the way place to escape to?
Bird City, Kansas.
Ready? Thereís a Bird City?
Yeah. Due east of Denver, 39.75 degrees North by 101.53 West.
Cool.
OK, OK, favorite movie?
The Birds, of course!
Yeah, The Birds.
Yeah, no contest, The Birds.
A Friday afternoon on
Pier 21
Galveston, Texas